Colecovision Mar 11 Charity Stream ,Event ,Games 0 Comment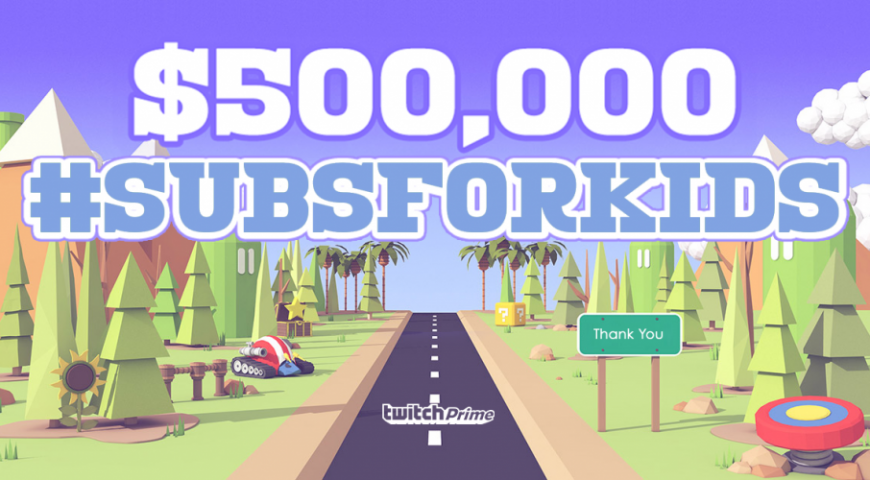 When Twitch.tv announced their new Twitch Prime service they also announced a game-changing partnership with GameChanger Charity that began with #SubsForKids. In just five days, Amazon, Twitch, streamers, content creators & their fans helped raise $500,000 for GameChanger Charity!
Since 2013, Double Plus has worked alongside GameChanger charity and Child's Play Charity to build campaigns and support their #GamersGiveBack programs that are changing lives for the better.  This past year, we were fortunate enough to assist them with getting more involved with Twitch.tv which has put the charity on a new trajectory to help so many more kids facing life-threatening illnesses.
This $500,000 will help GameChanger Charity provide the following:
20 character-based college scholarships, nominated by ChildLife staff.
800 Echos and taps for Bone Marrow Transplants for children in need
1,000 educational tablets for hospitals to inspire play and learning for children
Game Play Days with YouTube and Twitch stars at 30 hospitals
10 Teens Lounges with complete tech packages inside Children's Hospitals