HUNTER & ALEXIS PENCE TEAM UP FOR CHARITY
Professional baseball player and two-time world champion right-fielder Hunter Pence and his wife – the YouTube sensation and Twitch Streamer Alexis from LetsGetLexi – in raising money and awareness for Project Open Hand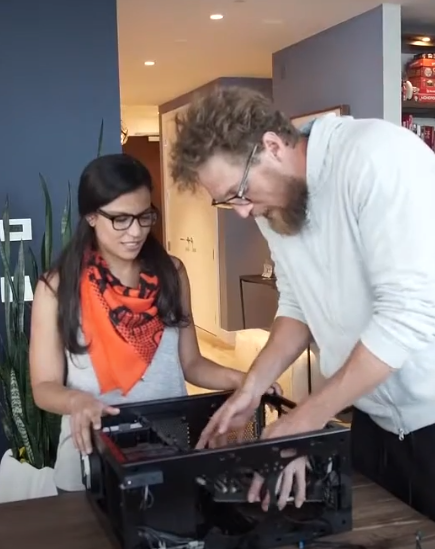 The entire project was a monumental opportunity to give the gift of giving to both San Francisco Giants fans and the online gaming community at large. Plus we vastly upgraded Hunter and Lexi's game life with two jaw-dropping custom rigs each uniquely themed after the couple's individual suggestions and pastimes. These builds are powered by our industry-leading GeForce GTX 1080 video cards made possible using NVIDIA Pascal, the most advanced GPU architecture on the market. When paired with the components selected, Pascal makes an ideal choice for the couple's hardcore gaming and game streaming needs.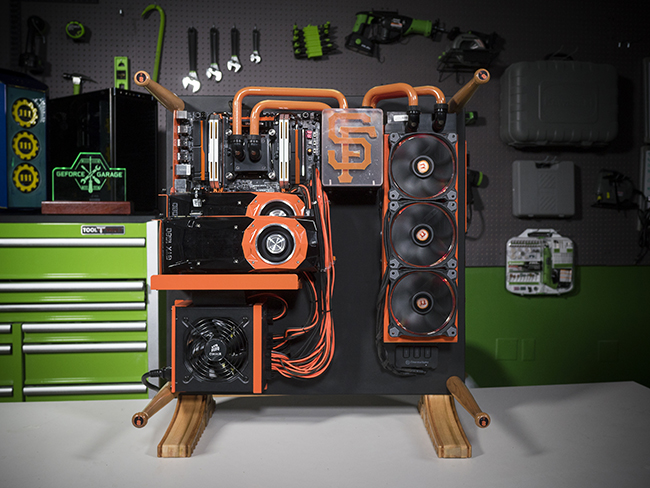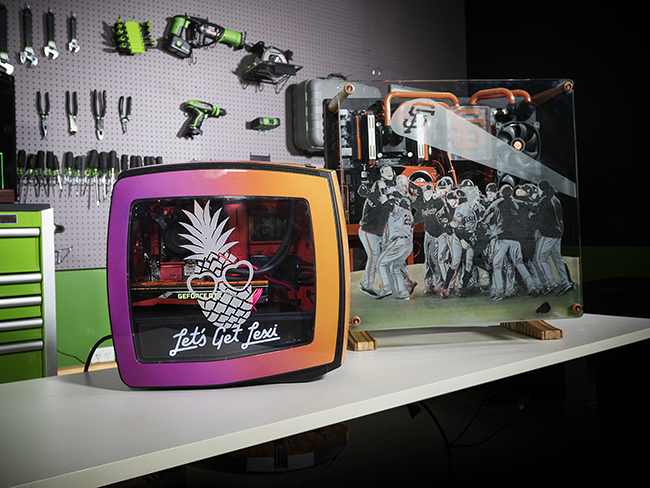 Yet, selecting worthy components is the easy part for us. For the aesthetics and themes, we huddled-up with the premiere gaming couple of the MLB to make sure each system is cut from a mold they themselves have designed. Hunter bleeds black and orange, so his gaming rig had to be the ultimate symbol, representing not only the SF Giants but their success as a team and their Bay Area stomping grounds. It's a shared local pride that we at NVIDIA were thrilled to bring to the big leagues. Lexi's rig was built for game streaming and is decked out with her signature pineapple logo and a beautiful color scheme to match the heart and soul of her popular YouTube channel. It's a build so adorable Lexi said she wanted to hug the thing as soon as she saw it.
Though some of Hunter's requested mod inclusions sounded out-of-left-field, we partnered with GeForce Garage modding wizard, Brian Carter of Bod-Mods, to work his special sort of magic and bring it all to life.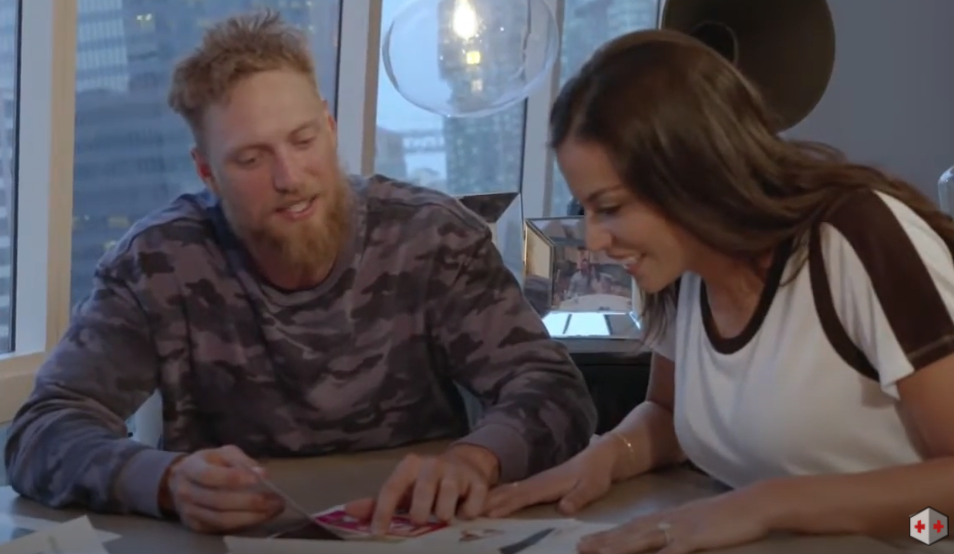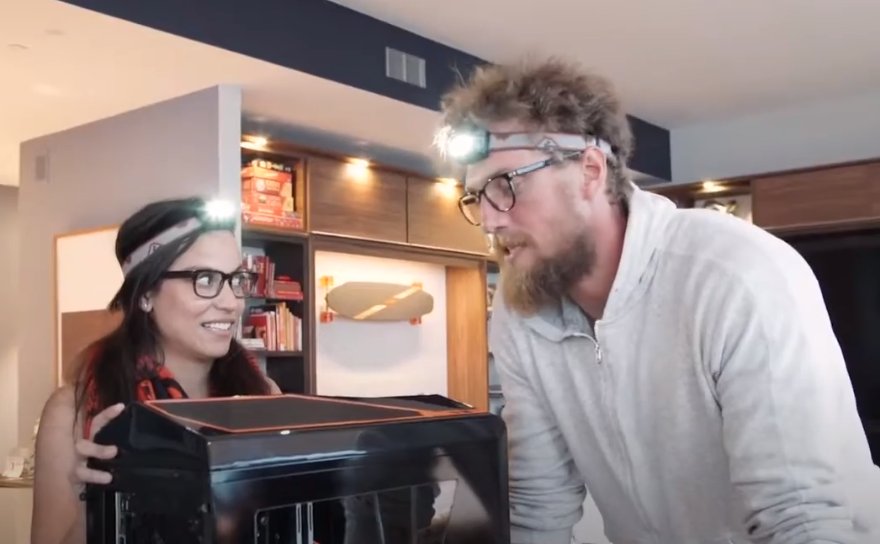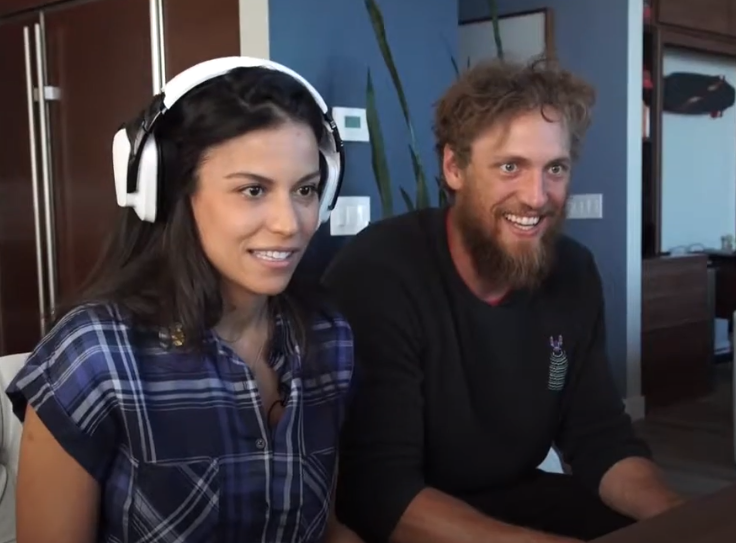 The potential for customization with the unique open-air Core P5 case is seemingly endless and makes a perfect template for the various aspects of baseball iconography for which Brian planned to adorn around the chassis—most specifically the hallmark leather-stitching and leather backing synonymous with baseball gloves. The Core P5 offers a dizzying array of slick features including easy access and ample room to build, customizable drive bays for expandability or extra real estate to work within the case, 3-way positioning (including wall-mount support) panoramic viewing, optional riser cables for vertical GPU installation of our GeForce GTX 1080 2-Way SLI setup and a wealth of liquid cooling accommodations. Brian leveraged these to create a custom loop using Primochill Cables and the frosty EKWB Predator AIO cooler.
NZXT Manta w/ HUE+ Illumination
Housing Lexi's elegant and colorful game streaming rig is the Manta case from NZXT. The Manta impresses with its super sleek styling and curved sci-fi inspired lines. The case is ready to go with Dual 280mm liquid cooling support and a fully filtered removable intake. This is an ITX case with a curved steel side paneling and open window to display the radical disco of colors dancing around inside. The wild spectrum of colors within is thanks to NZXT's HUE+ PC lighting and companion CAM digital control software. The illumination can even be set to respond to changing PC conditions or system audio. Brian has also emblazoned the exterior with a retro style multi-color scheme matching the same found on the LetsGetLexi YouTube channel.
TWO DIFFERENT WORLDS, TWO DIFFERENT BUILDS